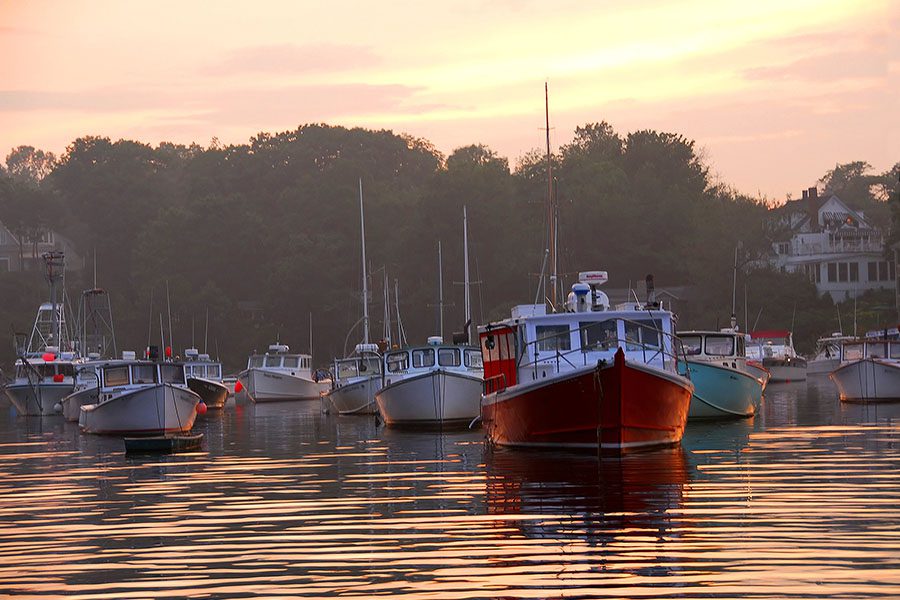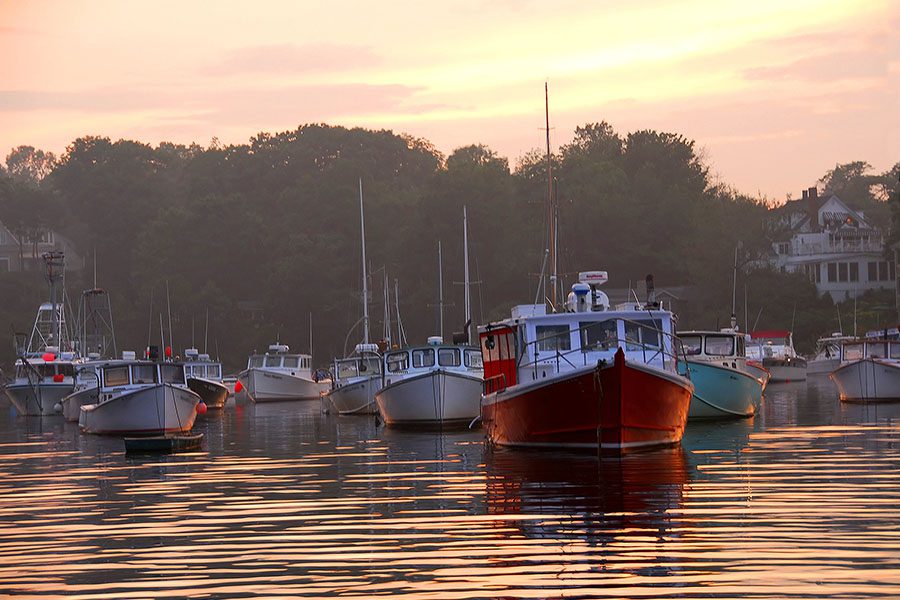 Boating in Maine: Do I Need Boat Insurance?
A boating accident could leave you liable for property damage, collision, bodily injury, and more. Learn about boat insurance and coverage options here.
Ah, Vacationland. Maine is known for its beautiful waters and friendly people who love their boats! In fact, there are over 112,000 boats registered in the state of Maine.
We can't say we blame them. If you've ever been in the state, you can see why. From north to south, coast or inland, there's plenty of opportunity for a good time on the water. However, you still need to be prepared for the worst. Let's talk about boat insurance in Maine and whether or not it's right for you!
Maine Boat Insurance Laws
When boating in Maine, it's important to know the general laws like having floating devices and your registration on board, but it's just as helpful to know about watercraft insurance laws.
If your boat is specifically for inland use, the amount of liability insurance is $400,000 per occurrence with a $1,000 deductible to both liability and hull losses.
If you're operating on the coast, it may not just be up to Maine. There are state, local, federal, and even international laws that need to be followed, and your insurance provider will have to comply with them as well. This is especially true if the boat is being used for commercial purposes.
Now, that is the law for insurance providers and their coverage. Are you legally obligated to purchase watercraft insurance? No. However, you should know what it covers in case you want it!
What Does Boat Insurance Cover?
Before purchasing boat insurance, it's important to know what is covered. Every policy will be different, and they will cover different things, so be sure to double-check with your insurance provider to make sure that what you need to be covered is covered. Here are some common examples of coverage.
Bodily Injury
With Maine's waters known for being rough and rocky, injuries happen. This will cover any injuries from an accident that are found to be legally liable under your boat insurance policy. This will include medical payments for any injuries while boarding, on, leaving, or being towed on the water. This is regardless of who is at fault.
Property Damage
This will help pay for property damage to anybody else's property in a covered accident in which you are found legally liable. If you damage somebody else's dock, this type of coverage will help pay for that. The right insurance provider should also offer legal defense in the event of a lawsuit.
This will be separate from collision coverage, in the event you collide with another watercraft, so make sure you are covered for both.
Personal Equipment
Fishing equipment, rods, reels, and any personal effects should be covered in the event of an accident. Cell phones can easily slip off the boat in a collision, as well as other electronic devices. Anything you bring on a boat that you need or that belongs on a boat will be covered.
Uninsured Or Underinsured Boating Accidents
If somebody else is responsible for damages to you and they do not have insurance, your boat insurance may still be able to cover you. With this type of coverage, bodily injuries and property damage from a liable operator with little to no insurance will still be covered.
Roadside Assistance
Maine is known as vacationland for a reason, and that's the beautiful summers. While many people who live their year-round love the rest of the year, a lot of people come in for their time on the water and take their boats with them when they're done.
If that sounds like you, then you could benefit from roadside assistance coverage, where people can tow your boat, even out of the water, and bring it to the nearest repair facility when needed. Either way, it will be spending most of the year out of the water, and like a car, anything can go wrong with the engine at any time.
Should I Get Boat Insurance?
Alright, let's be nice and straightforward here. There really are two Maines. For boaters, there is coastal Maine and lake Maine. Almost anywhere you go will be stunningly beautiful, from Moosehead lake to Acadia National Park.
The thing is, it's different depending on where you're using the boat. Maine's coasts are known for being rocky, yes, but they've prepared for it with lighthouses everywhere and plenty of infrastructures to support safe docking. However, there isn't that much that can prevent a rock just below the surface from tearing your underbelly.
If you're inland, however, the lakes can vary dramatically in depth, waters get very white, and most lakes are part of river chains, so they narrow up rather quickly. Even if you aren't worried about colliding with another boat or a dock, the terrain can be treacherous.
While you are not legally obligated to purchase boat insurance, it really is a great idea. No matter where you are operating, it's better to be safe than sorry. Our docks may be prepared for you, but that rocky terrain on the coast is unpredictable and can destroy your boat in no time, same with a lake. To put it simply, accidents happen and boats are expensive. Having coverage is a great peace of mind!
Get Covered
The simple answer to whether or not you need boat insurance is yes. An accident can happen at any time, whether or not you're at fault, and you certainly care about your boat, so having that peace of mind for an affordable rate is invaluable. Get a quote today and keep up to date with our latest insurance news!